Successful EMLex master thesis defense at Uni Minho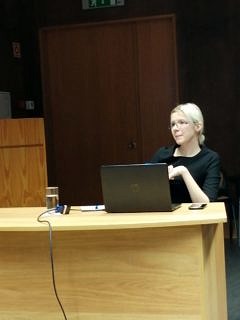 Sonia Kropiowska of the Igor Mel'čuk's class who was enrolled at the Universidade do Minho, Braga Portugal completed her two-year EMLex program successfully and finally defended her Masters Dissertation on Wednesday the 28. 01. 20.
Sonia was an active member of the EMLex promotion committee before her graduation.
We wish her good luck for a bright and lexicographic future.