First EMLex get together 2021 in Hungary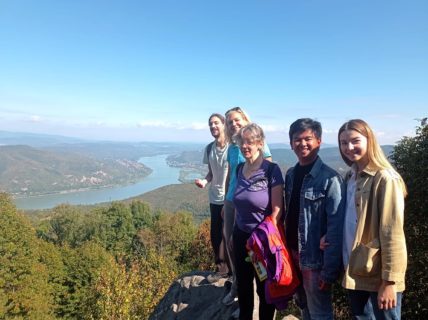 Here some delayed news about our students at the KRE in Budapest with a nice little text of our student Mikko Feidias about the first EMLex get together in Hungary this fall (September):
"Hallo, so was?:
Ein schöner Samstagsausflug am Donauknie für die Budapester EMLex-Familie! Das Laub knisterte unter unseren Schritten, die Augen genossen den herbstfarbenen Wald, und am Ende des Pfades wartete der Donaublick, das Wetter war ebenso gut gelaunt. Eine gute Chance für stärkeres Teambuilding und viele lexikographische Gespräche (#nerds)!
"