Lecture Series in 2023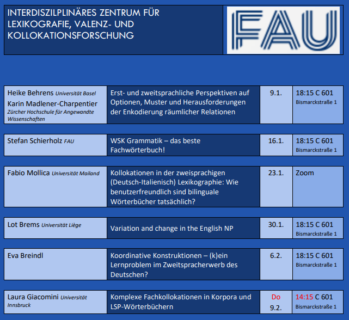 In the beginning of 2023, the "Interdisciplinary Centre for Lexicography, Valence and Collocation Research" will host a lecture series during the ongoing winter semester. The range of topics covers lexicography, collocation research and second language acquisition. Speakers are Fabia Mollica (University of Milan), Lot Brems (University of Liège) as well as Eva Breindl and Stefan Schierholz from FAU, to name a few.
You can find the program here.