Successful master thesis defense at UMinho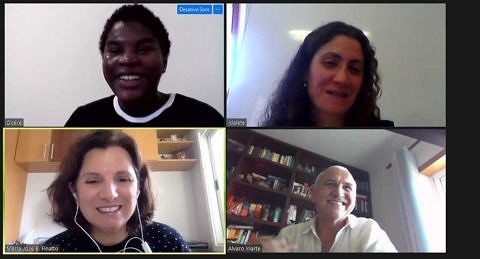 It is our pleasure to announce that Océane of the Igor Mel'čuk class, enrolled at the University of Minho, Braga, Portugal, concluded her two-year EMJMD-EMLex Program successfully and defended her Master's Dissertation, titled 'Planning an Onomasiological Dictionary for Tchaman – An Endangered Language of the Ivory Coast', on 2 September 2020. 
We wish Océane all the very best for her personal and professional future.
A heartfelt thank you goes out to all the EMLex teachers and fellow students who contributed to Océane's EMLex experience.